I like quotes and I like art, especially drawings/paintings and stuff like that. And I like the one's where they combine both to create something new. I saw one like that in one of the restaurants sometime back and I did post about it. Recently I did see a few more in Twitter and would like to share the same.
From Game of Thrones, one of my favorite character is Tyrion Lannister (I think he is the favorite of a majority of people who follow the book and/or the series).  I do follow Tyrion Lannister on Twitter and just loved this picture that was posted there. I don't tweet much, except to reply to some tweets, very very rarely. But I really wanted to share this and re-tweeted it.
The quote goes like this
"Let me give you some advice, bastard: Never forget what you are. The rest of the world will not. Wear it like armor, and it can never be used to hurt you."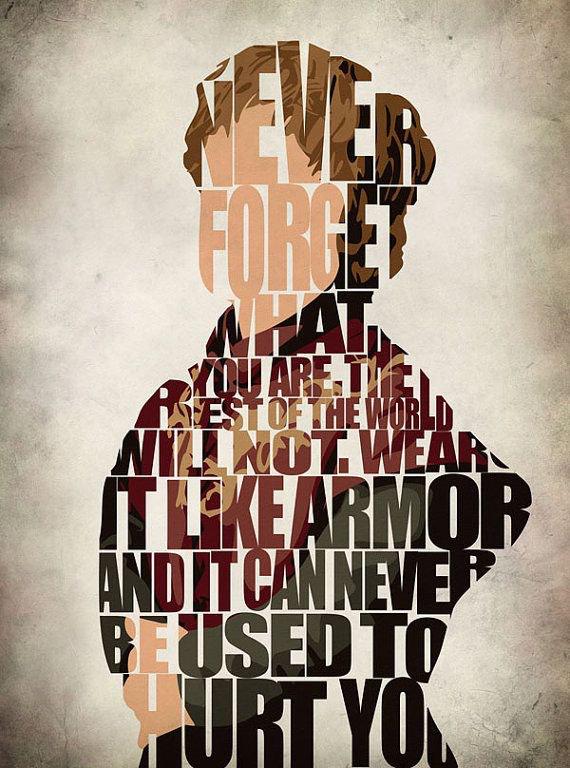 Have you seen/heard Taylor Swift's 'Blank Space' song? I love it. I was commenting about that song to my friends and told them that I just love the line where it goes like this
But you'll come back each time you leave
Cause darling I'm a nightmare dressed like a daydream
I saw this image which was posted on Twitter (I don't have the link now) but got redirected to the tumblr link (which I saved) and just loved it. It is such a very cool representation of that line. Don't you think ?
Even though not represented in a drawing or image, the recent song from Jessie J (I really like her songs) called Masterpiece is my current hot favorite.
I have been singing this song continuously for past two days because I love love love these lines.
I still fall on my face sometimes
And I can't colour inside the lines
'Cause I'm perfectly incomplete
I'm still working on my masterpiece